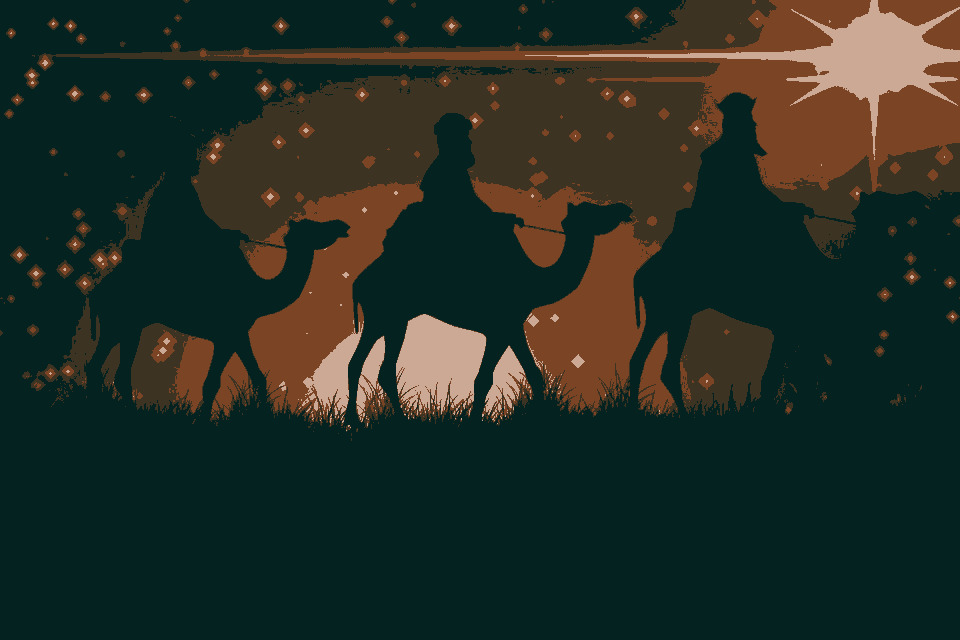 Notes for a sermon in Blovstrød kirke, november 2017.
"The people that walked in darkness have seen a great light: they that dwelt in the land of the shadow of death, upon them hath the light shined." (Isaiah 9:2, ASV)
"For unto us a child is born, unto us a son is given; and the government shall be upon his shoulder: and his name shall be called Wonderful, Counsellor, Mighty God, Everlasting Father, Prince of Peace. Of the increase of his government and of peace there shall be no end" (Isaiah 9,6-7, ASV)
We are approaching that time of year which in our parts of the world from pre-christian times has been called 'Yule'. Originally this was a festival celebrating midwinter and the return of the sun. The days have been getting shorter and darker, but soon the sun will be returning, the light is coming back.
We still celebrate that, of course, but with the Christian gospel we celebrate a much greater light, a light that is not forever cyclically fading and coming back just to fade away again, but a light that is lit for us eternally. At Christmas we celebrate the birth of Christ.
We celebrate that God has come to us in Jesus, that God became a human being for us. Jesus Christ, born in Bethlehem, was the child, the son "given unto us", that would bring peace. This was the bright light, that would shine upon everyone living in the shadows of death. Jesus is the promised Messiah, Immanuel, God with us, the king that the ancient Jewish people waited for – the one who we in fact all waited for, the Heathen too. Knowingly or not.
The time before Christmas is called Advent. It means the 'coming' or the 'arrival'. In advent time we remember how we waited for Christ. In advent time we are waiting for the King.
Now, when Christ came he didn't come as an ordinary king. He came as a poor servant. He entered Jerusalem on a donkey, not on a horse: "See, your king comes to you, righteous and victorious, lowly and riding on a donkey" (Zechariah 9:9). He didn't come with great power, not with tanks or guns. He wasn't that kind of king.
He came as a servant, humble in peace. And with him he brought the Kingdom of God – a kingdom of peace, forgiveness, mercy and righteousness for all. With his sacrifice, with his death on the cross and his resurrection from the dead, he opened the narrow gates to his Kingdom so that everyone could now enter.
So where is this kingdom? Jesus said: You can't see it. The Kingdom of God is among you (Luke 17:21). It's near, it's right here, but you can't see it: "Days will come, when you will desire to see", but it's invisible.
Obviously. So much we see – we live in a world where there is still much injustice, war, violence and evil. We might see the Kingdom in flashes, when we experience love or when we hear the word of God. But we are still waiting to see the Kingdom of God.
Jesus said: I am the first and the last, the beginning and the ending, he who is, and was and is to come (Rev 1:8). This is the meaning of advent: That Jesus is coming – the Kingdom of God is coming. Not just somewhere far off in the future, but every day, in all circumstances of your life. He is coming right now, and with him he brings peace and light to everyone who lives in darkness.
Let us pray, that God will give us the eyes to see His light.