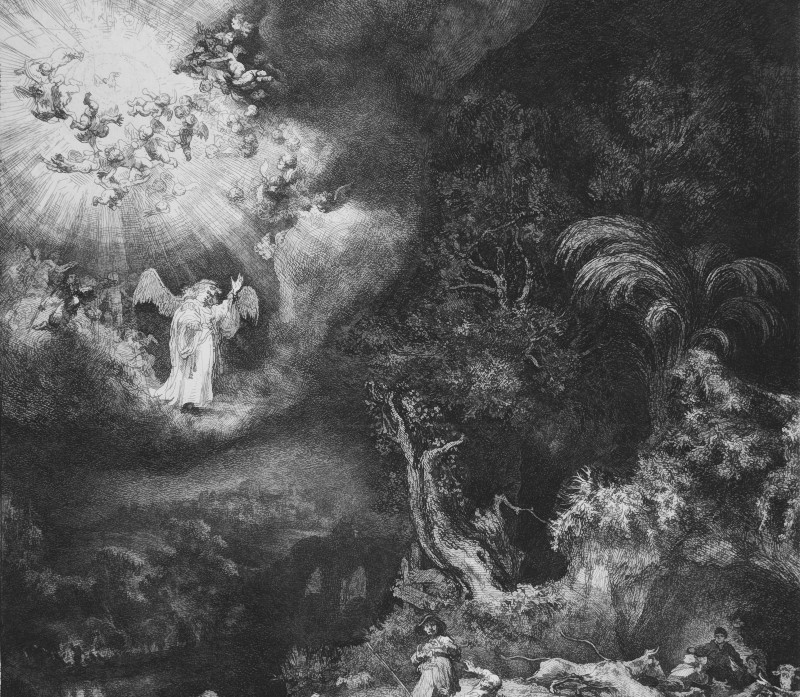 Excerpt from Samuel Richardson's Discourse of the Torments of Hell … with many infallible Proofs that there is not to be a Punishment after this Life for any to endure that shall not end (1658) (1833 edition).
17. Sin cannot overcome the love of God; where sin hath abounded, grace did much more abound (Rom. 5:20). This declares the mercy of God to be greater than sin; if so, the grace of God is to all, to the worst, for sin abounds in them most: and where sin abounds, grace abounds much more; if so, then all their sins shall be forgiven. If any are to suffer endless torment for their sins, how has grace abounded to them much more than their sins? Answer this if you can. With the Lord there is mercy (Psalm 130:7). The Lord is good to all; therefore to the worst of men; His tender mercies are over all his works; therefore over the worst of men, for they are the works of his hands (Isaiah 64:8). Therefore there is no punishment for any to endure, never to end. He that bids us not to be overcome by evil, but to overcome evil with good, will not himself be overcome by evil, but will overcome all evil with his infinite goodness. That which is finite cannot possibly overcome that which is infinite.
18. God is just; therefore he will not do anything which is not just and right. The greatest punishment of the breach of his law is death. He will not inflict another, much less, a worse punishment than he hath expressed in his law. Justice is in number, weight, and measure; God requires things equal. Ye may see the mind of God in his command, forbidding anything to be done, but that which is equal and suitable to the fact; as eye for eye, tooth for tooth, foot for foot, stripe for stripe (Exod. 21:24-26). How much she hath glorified herself, and lived deliciously, so much torment and sorrow give her (Rev. 18:7). What measure you mete to others, shall be measured to you again. Murder, a horrible and grievous sin, is punished with an equal punishment in this life, – life for life; he that sheddeth man's blood, by man shall his blood be shed (Gen. 9:6). Life for life is equal; but to lose life for life, and also to suffer and endless punishment in addition, is not equal.
19. It is no profit nor pleasure to God that any should suffer endless torment; he hath no pleasure in the death of any (Ezek. 28:31-32). Much less can it be any pleasure to him that any should suffer a torment never to end. He desires mercy, and not sacrifice (Mic. 6:6). If so, he desires not that any should be so sacrificed in a torment never to end. God abhors cruelty (Amos 1:3,6,13), and casting off pity.
20. It is not for the glory of God to impose endless torments on any. Glory consisteth not in imposing great and terrible punishments; that belongeth to cruelty, and is abhorred by the light of nature. Glory consisteth in great mercy and forgiveness (Ex. 34:6-7). The greater the mercy and forgiveness, the greater is the grace, and the more it redounds to the glory of God. Love covereth all sins (Prov. 10:12). He that covereth transgression seeketh love (Prov. 17:9). If man's glory is to pass over transgression (Prov. 19:11), much more is it for the glory of God to do so. God made all things, and doeth all things for his glory; he seeketh his glory in the exceeding greatness and riches of his grace (Eph. 2:7). it is more for his glory to save all, than to save a few. By the righteousness of one, the free gift came upon all men unto justification of life (Rom. 5:18). Sin could not hinder Manasses, Mary Magdalen, persecutors, and wicked prodigals, from finding mercy. It cannot be that cruelty dwells in God, who is love, and whose goodness is unsearchable, past finding out, far above all we can ask or think. There is such a confused noise among men, of the grace and love of God, so many voices that we are in confusion, and know not what to make of it. Look above, and hearken to the sweet voice in the region of love. What are the voices in heaven? They agree in one: no voices comes from heaven, but love, peace, and good will to man. Let men say what they will, I rest satisfied in the voice above, which is a voice of love and good will. This is enough to satisfy any one who has doubted: and suddenly there was with the angel a multitude of the heavenly host, praising God, and saying, Glory be to God in the highest, and on earth peace, good will towards men (Luke 2:13-14), not only to some men, but to all people (ver. 10). This is glad tidins indeed, good news from heaven, the best news that ever was, that God hath good will to men; there is no ill will, all is good will to men; this causeth peace and praise. Glory be to the Highest for his sweet peace and good will to men, to all people.