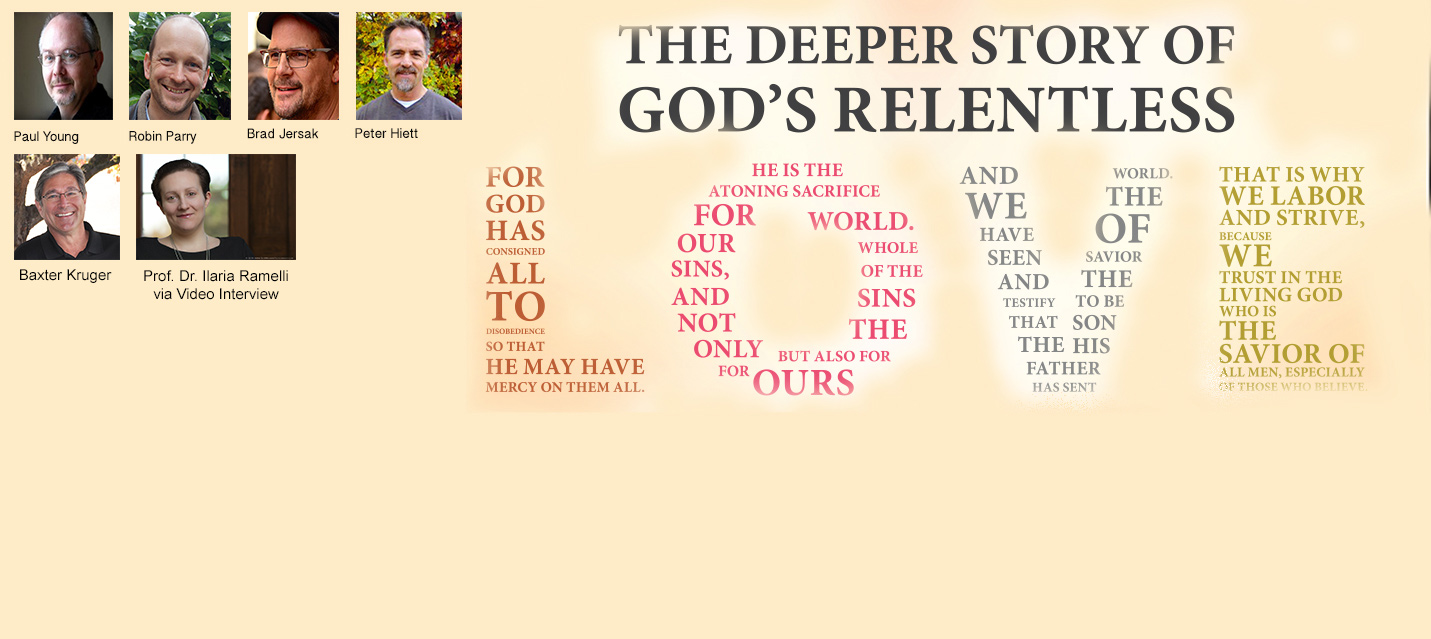 August this year authors and speakers gathered for a conference on "The Forgotten Gospel", with the intention of "proclaiming the victory of Relentless Love" in Jesus Christ.
Amongst the 26 authors and 6 speakers were Brad Jersak, Robin Parry and Ilaria Ramelli.
The videos from the conference are available here.